News Briefs (October 2023)
Our News Briefs bring you the latest highlights from the advocacy efforts of APRRN and our members, as well as keeping you informed on upcoming events and activities. We strive to provide regular updates on the network's activities and developments in the refugee protection sphere, alongside the emerging political climate in the Asia Pacific region. We welcome contributions from members! Please share your updates, information, or resources with Ali at msco@aprrn.org

APRRN's Co-Secretary General, Hafsar Tameesuddin attended and presented at the High-Level Meeting on Rohingya Refugees in Bangkok, Thailand:
Resilience building in the Rohingya community will be more effective if it stems from within the community itself and is implemented in coordination with other stakeholders, be they local, national, or international. This requires the removal of barriers, whether they are structural, financial, cultural, or socio-political. It is important to explore innovative ways for the Rohingyas to have access to essential services, and justice, and explore ways to enable their more meaningful participation in society, enhance their resilience, and build their capacity. Enhancing the resilience and building the capacity of Rohingyas is crucial in the preparation of the Rohingya community for successful integration when and if repatriation or resettlement happens while allowing them to constructively contribute to the host communities. Failure to do so will have negative impacts on the community and the community will remain vulnerable and dependent on aid. The way forward to achieve this lies in solutions that begin with more access to funding and support for the Rohingya community and Rohingya refugee-led organisations.
Our response must shift from a passive stance to an active one, where we work alongside the Rohingya, removing barriers and empowering them to be our partners in exploring solutions and responses to the Rohingya issues.
---
Member Spotlight!
Nationality For All (NFA)
Nationality For All (NFA) is the only regional organisation working to end statelessness and promote the right to nationality in the Asia Pacific. NFA was formed from the work undertaken by the Statelessness Network Asia Pacific (SNAP) over four years to build a regional civil society movement on addressing statelessness in the region. In October 2020, SNAP transitioned from a project hosted by the Malaysian NGO – Development of Human Resources for Rural Areas (DHRRA) Malaysia to an organisation registered in Australia under the new name of Nationality for All (NFA). We believe that persons with lived experience of statelessness should lead in determining how statelessness is addressed. NFA is committed to supporting the leadership and agency of persons with lived experience of statelessness by ensuring their meaningful participation in the planning, design, implementation, and monitoring of our activities. Visit NFA's Website

from our members
Lilianne Fan, Co-Founder of the Geutanyoe Foundation and Joint Head of the Secretariat of the All Party Parliamentary Group Malaysia on Refugee Policy in her speech at the High-Level Meeting on Rohingya Refugees in Bangkok, Thailand stated:
In light of ongoing conflicts, two critical priorities demand our regional cooperation. First, we must decriminalise Rohingya and other refugees and asylum seekers by addressing their lack of documentation and legal status, which leads to exclusion and vulnerability. Establishing a regional refugee protection framework can guide countries in creating relevant laws and policies. Second, granting the right to work for refugees, particularly Rohingya, can significantly contribute to post-COVID economic recovery. We need to embrace shared responsibility and turn this crisis into an opportunity for protection, legal reforms, and sustainable development for all.
---
Noor Azizah, a former Rohingya refugee and teacher in Australia and co-founder and director of Rohingya Maìyafuìnor Collaborative Network in her speech at the High-Level Meeting on Rohingya Refugees in Bangkok, Thailand stated:
We must explore every possible pathway and keep all solutions on the table. We call for genuine commitments from all present and beyond. Ongoing movement is essential for many Rohingya, but they face pushback, detention, and dangers. Infrastructure development and policy reform across the region are crucial for protecting those seeking refuge. Refugees must be part of discussions, and their participation will enhance our efforts. As we gather here to mobilise commitments, we must address pressing issues like funding cuts and diminishing compassion. Insecurity and xenophobia in the camps and host countries lead to hopelessness and division, highlighting the need for a comprehensive, collaborative approach. We should focus on local community support and access to education, breaking the cycle of poverty and exclusion. I urge us to commit to a 'whole-of-society approach' and take shared responsibility to address the Rohingya crisis with dedication and collaborative action.
---
The Youth Association for Development is running a project, funded by the Peace of Mind Foundation, aimed at alleviating the stress and trauma experienced by Afghan refugee children and communities in Quetta, Pakistan. Their focus is to utilise the power of arts, creative expressions, and collective healing as a form of art therapy to address the trauma associated with migration and refugee experiences. The goal is to help these children overcome their trauma and reach their full potential, fostering social cohesion between refugee and host communities, and promoting intercultural understanding, mutual respect, tolerance, dignity, ownership, diversity, and inclusion. As part of the project, YAD has created a video on Expressive Trauma and trauma Art Therapy for Refugee Children, providing insights into how violence and displacement can cause trauma, recognizing trauma signs, understanding the consequences of trauma, exploring the healing process, and learning how to repair and recover from trauma. Watch Here:
Informative and Expressive Trauma and Trauma Art Therapy Informative and Expressive Trauma Art Therapy for Refugee Children
---
National Updates
PAKISTAN
The Asia Pacific Refugee Rights Network (APRRN) expresses deep concern over the Pakistani government's recent announcement that all undocumented asylum seekers, including an estimated 1.3 million Afghan nationals, must leave the country voluntarily by November 1st or face deportation, resulting in arrests, detentions, and evictions causing fear among Afghan and other refugees in Pakistan. APRRN calls for an immediate halt to this policy and instead to protect the rights of asylum seekers and provide timely registration.
APRRN acknowledges Pakistan's significant role in hosting Afghan refugees over the last 40 years and urges the country to honour its obligation of non-refoulement under international law. APRRN also highlights the absence of a national mechanism for Afghan refugees to register and seek protection, and it emphasises the need for Pakistan to ensure undocumented arrivals are treated with dignity and protection. APRRN requests Pakistan to uphold the human rights of Afghans, particularly the principle of non-refoulement, as well as observe a recent decision by the Islamabad High Court that allows Afghan refugees to voluntarily report to authorities, register with UNHCR, and avoid detention while their applications are pending. Read Our Urgent Statement
---
APRRN members also strongly condemned Pakistan's abrupt change of policy, now threatening deportation of over 1.3 million Afghan refugees after November 1, 2023, demanding a reevaluation to prevent violations of international law. The recent deportation announcement by Pakistan's caretaker government raises humanitarian risks, prompts distress among families, fears of human rights violations, and a mass exodus, with concerns about the situation for Afghan women.
The Sindh Human Rights Defenders Network urges support for international conventions
Clock ticking for Afghan refugees as Pakistan rejects calls to abort mass deportation
'We decided it's better to just leave than to be dishonoured and arrested.'
Deporting a million Afghans won't solve Pakistan's problems
---
THAILAND
Fortify Rights has expressed concerns about Thailand's new National Screening Mechanism for foreign asylum seekers, citing several deficiencies in its eligibility criteria. Thailand serves as a hub for migrants and refugees in the region, hosting over 2.6 million official migrant workers, a significant number of ethnic minority refugees from Myanmar, and urban refugees from various countries. Despite not being a party to the 1951 Refugee Convention, Thailand has obligations to provide certain protections, including non-refoulement. The new National Screening Mechanism, implemented after delays, faces challenges such as excluding official migrant workers and granting authorities broad discretion to deny protection on national security grounds without the right to appeal. Fortify Rights recommends aligning the program with international human rights standards, considering ratification of the 1951 Refugee Convention, and formally committing to non-refoulement. Read More Here
---
UNHCR and Thailand have strengthened their partnership to support refugees and stateless populations. United Nations High Commissioner for Refugees, Filippo Grandi visited Thailand and highlighted the importance of maintaining open borders and the principle of non-refoulement. UNHCR, together with the RTG and the United States, launched a large-scale group resettlement initiative offering a chance for refugees to rebuild their lives in third countries. UNHCR commended the Thai government's progress in developing a National Screening Mechanism for those in need of international protection and encouraged further expansion of refugee rights. Grandi also encouraged Thailand to intensify efforts to resolve and reduce statelessness, building on previous commitments. He expressed hope that Thailand would play an active role in enhancing regional and international cooperation during the 2023 Global Refugee Forum to support forcibly displaced and stateless individuals. Read More Here
---
Fortify Rights has called on the Thai government to protect Myanmar refugees' access to healthcare, prevent their arbitrary arrest and extortion by Thai authorities in the border town of Mae Sot, and provide protective legal status for refugees in Thailand. The organization's recent investigation highlights how refugees seeking healthcare are detained and subjected to predatory practices by local police, putting lives at risk. Interviews with refugees reveal instances of multiple arrests and extortion during attempts to access essential medical treatment. The Thai government has an obligation under both domestic and international law to provide access to healthcare for all, including refugees, yet without an effective legal framework, refugees are vulnerable to arrests and detention. Fortify Rights urges Thailand to ratify the 1951 U.N. Refugee Convention and its Protocol and provide official registration, temporary protective status, and equitable healthcare access to Myanmar refugees. Read More Here
---
MYANMAR
In a distressing incident, a military attack on a refugee camp in northern Myanmar, close to the Chinese border, has resulted in the deaths of at least 29 individuals, including children, with 59 others sustaining injuries. The camp is situated near Laiza in Kachin state and was attacked on 09 Oct, 2023 late at night. It is in proximity to the headquarters of the Kachin Independence Army, embroiled in a long-standing conflict with the Myanmar military. Local activists and human rights groups have decried the attack as a war crime, highlighting the dire humanitarian crisis in the country. Myanmar has been engulfed in turmoil since the military coup in February 2021, leading to widespread violence and displacement of over 1.6 million people. Read More Here
---
The UN has come under criticism in a recent report by the Special Advisory Council for Myanmar (SAC-M), which accuses the organisation of failing to take effective action in Myanmar, where a military junta has caused ongoing violence and displacement for over two years. The report argues that the UN's strong statements have not translated into substantial actions against the junta and that the UN's treatment of the junta as the "de facto" government has been misguided. Despite condemnations and sanctions, the situation in Myanmar continues to deteriorate, with the UN being urged to adopt a global arms embargo, name the perpetrators of atrocities, and work with local and resistance authorities to ensure better humanitarian access. Read More Here
---
The international aid to Rohingya refugees, who have faced ethnic violence and displacement from Myanmar into refugee camps in Bangladesh, is in a state of silent decay. The UN's World Food Programme (WFP) has recently reduced funding for food vouchers in the camps due to a funding shortfall, leading to significant cuts in food ration support for Rohingya refugees. This decline in assistance reflects a broader trend of decreasing support for protracted humanitarian crises in the global south, exacerbated by rising global food costs and geopolitical crises. The UN and humanitarian experts have called for a reversal of the funding cuts, highlighting the life-threatening consequences these reductions pose for the Rohingya population, especially children at risk of malnutrition. While international aid funding has reached all-time highs in real terms, it has been diverted to address various crises worldwide, leaving vulnerable populations, like the Rohingya, in dire need. Resettlement and long-term solutions are crucial to reduce the suffering of Rohingya refugees. Read More Here
---
BANGLADESH
Australia is cutting aid to Rohingya refugees, causing concerns about their living conditions in Bangladesh's refugee camps. The prevalence of scabies among the Rohingya refugees has reached 40%, and malnutrition is widespread. Despite the pressing needs, donors' commitments to humanitarian funding for the Rohingya have been diminishing over the past two years, from around 70% in 2021 to about 30% in 2023. Australia is among the donors reducing aid, with a significant cut of 43%, from $11.2 million per year to $6.4 million per year, between July of this year and the end of 2025. The funding reduction is attributed to donor fatigue and shifting priorities, with other global crises now taking precedence. The plight of the Rohingya has faded from the headlines, and the funds are being redirected to other areas. Boosting total aid and addressing the aid cuts to the Rohingya is vital, with no permanent solution in sight for the Rohingya refugees in Bangladesh. Read More Here
---
INTERNATIONAL
Have you ever considered how the identity card you possess can significantly impact your control over your future? This personal reflection from a young South Sudanese refugee highlights the profound influence of identity documents on refugees' lives. Without access to birth certificates and proper identification, many refugees find themselves trapped in camps, dependent on aid, and unable to pursue their aspirations. The article underscores the importance of recognizing refugees' rights to self-determination and the need for humanitarian agencies to provide social security, facilitate work opportunities, and enable refugees to make choices about their lives and futures. It calls for reforms in UNHCR programs to empower refugees to build their own paths to self-sufficiency and independence, acknowledging that refugees are individuals with dreams and ambitions, not mere recipients of assistance. Read More Here
---
Chinese authorities have recently carried out the forcible return of more than 500 individuals who had escaped North Korea, primarily women, putting them at severe risk of detention in forced labor camps and subjecting them to torture, sexual violence, enforced disappearance, and execution. The North Korean government's decision to reopen its borders in August, which had been sealed during the early stages of the COVID-19 pandemic, has raised concerns about such forced returns. North Korea has been tightening its border security in recent years, treating unauthorised departures as a crime punishable by death or abusive forced labour camp detention. The Chinese government often classifies undocumented North Koreans as "economic migrants" and, under a 1986 bilateral border agreement, deports them to North Korea. Nonetheless, as a signatory to the United Nations Refugee Convention and Convention Against Torture, China is obligated to prevent the forced return of individuals facing persecution or torture. Calls for an end to these forced returns, as well as access for UN authorities to North Korean detainees and the granting of refugee status or safe passage to South Korea or other countries, have been made by various groups. Read More Here
---
The number of individuals applying for refugee status in Japan has seen a significant increase this year, raising the possibility of reaching a record level not seen since 2017. Currently, the record high stands at 19,629 applicants, with over 11,000 applications submitted from January through September this year. This surge is attributed in part to Japan's lifting of COVID-19 pandemic border restrictions in April and the occurrence of various global conflicts, particularly in Africa. Japan's policy changes, including allowing refugees to work six months after applying for refugee status, have contributed to the growing numbers. However, this increase is affecting the government's ability to provide support to applicants and could prolong the screening process, which typically takes around 33 months. Japan's approval rate for refugee applications remains comparatively low, with a record 2% approval rate last year. Nonetheless, this year, Japan granted refugee status to a higher number of individuals than usual, including Afghan employees of the Japan International Cooperation Agency and their family members. Read More Here
---
In September, Australia sent 11 asylum seekers to Nauru, marking the first transfer of individuals to immigration detention on the Pacific island nation in nearly a decade. According to Rear Adm. Justin Jones, the commander of Australia's Operation Sovereign Borders, the transfer was for "regional processing by the government of Nauru" after the group was intercepted. Details about the asylum seekers, such as their nationalities and whether children or women were among them, remain undisclosed. The move has faced criticism, and offshore detention has been criticized as a form of torture by human rights groups. The United Nations Committee on Torture has called for the repeal of provisions in Australia's migration law that allow mandatory and indefinite detention for unauthorized arrivals, including children. Nauru, heavily reliant on aid and income from its detention center, holds a contract with a U.S. prison operator for facilities and services.
---
REPORTS & PUBLICATIONS
Statelessness Encyclopedia Asia Pacific (SEAP) is the culmination of over two years of research and consultations commenced by NFA in late 2020. Across the statelessness sector, the issue of the lack of accurate statistics and information is prominent. This report aims to build knowledge and shed light on the Asia-Pacific which despite underreporting, reports the highest number of stateless people in the world.
---
Indonesia: Director for Vocational Training - Ministry of Manpower - issued an instruction to local governments and vocational centers allowing refugees to participate in vocational training activities - as long as no costs have to be covered by the state.
---
Recruiting, Hiring, and Onboarding People of Forced Displacement
Cohere's November 2023 Interactive Workshop #2 on "Recruiting, Hiring, and Onboarding People of Forced Displacement." This free virtual workshop is part of the Interactive Workshop Series on "Building Organisational Pathways for Meaningful Participation and Refugee Leadership."
It will take place on Tuesday, November 21, from 9:00 - 11:00 EST.
This workshop will explore the value of recruiting and hiring individuals from forced displacement backgrounds and learn how to overcome common challenges such as legal concerns and inclusion barriers.
This workshop provides a valuable opportunity to connect with colleagues from diverse institutions.
Don't miss this exciting two-hour workshop! Register Here
---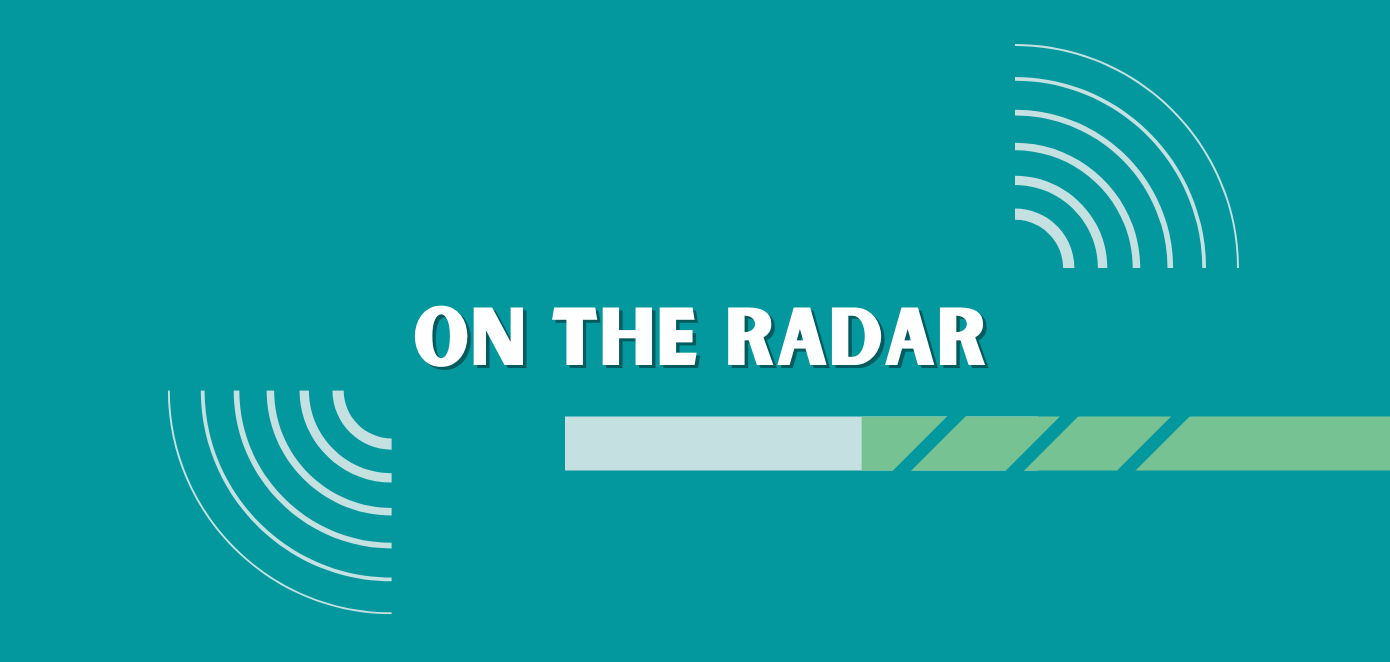 AWARDS & SCHOLARSHIPS
Summer Course on Forced Migration
The CRS Summer Course, scheduled for June 3-7, 2024, will take place in a hybrid format with both in-person and remote participation. This year's course will focus on the intersection of forced migration and technology. The course aims to address the challenges and opportunities posed by these technologies in areas such as refugee status determination, human rights advocacy, and border management. It offers an interdisciplinary, interactive, and experiential approach to explore how technology, including artificial intelligence and machine learning, can impact the response to forced migration. Participants, including policymakers, adjudicators, researchers, refugees, and NGO representatives, will collaborate to devise strategies for the responsible use of technologies in the context of forced migration. Completion of the course earns participants a York University Centre for Refugee Studies Summer Course Certificate. Read More Here
---
The Annual Harrell-Bond Lecture 2023 presents a conversation with Dina Nayeri, a distinguished author and thinker, on November 20, 2023, from 5 pm to 6:30 pm at the Mary Ogilvie Lecture Theatre, St Anne's College, Oxford. Nayeri's new book, "Who Gets Believed?" delves into the intricacies of believability in our society, combining profound reportage with her own life experiences. The lecture explores the dynamics of persuasion and performance, delving into scenarios ranging from emergency rooms to asylum interviews, aiming to unravel the essence of being believed or dismissed. Read More Here
---
AWARDS & PRIZES
Ockenden International Prizes for Refugee Projects
Ockenden International has launched its 12th annual contest to find and reward the most effective self-reliance projects for refugees and/or displaced people. The annual GBP100,000 prize money will be shared equally by four winners, to be announced by the end of March 2024. The prizes recognize and reward innovative work that promotes self-reliance among refugees and/or displaced people anywhere in the world, including projects promoting education, providing legal assistance, developing life skills, and more. The deadline for entries is November 30, 2023, and the winners will be announced by March 31, 2024. Read More Here
---
CALL FOR NOMINATIONS - Front Line Defenders 2024 Award for human rights defenders at risk
The call for nominations is now open for the 2024 Front Line Defenders Award, which recognizes human rights defenders (HRDs) at risk. The award is dedicated to shedding light on their work, providing them with a national and international platform to advocate for their causes. Winners will be selected from various regions worldwide, including Africa, the Americas, Asia-Pacific, Europe & and Central Asia, and the Middle East and North Africa. The nomination process is open to anyone, allowing the submission of HRDs, collectives, organisations, or communities working on human rights issues under significant risk or within insecure environments. The award aims to raise visibility for HRDs often unrecognised on the international stage while prioritising their safety. Along with the award, winners will receive financial support, security grants, collaboration for media work, advocacy, a visibility event in their respective countries, participation in a ceremony in Dublin, and ongoing security consultation with Front Line Defenders. If you wish to nominate an HRD for this award, please use the secure online nomination form provided.
Deadline for nominations: 5 January 2024
---
FUNDING OPOORTUNITIES
Sustaining Defenders through Feminist Holistic Security: 2023 open call for subgrants
The Association for Progressive Communications (APC) has launched an open call for subgrants aimed at supporting women human rights defenders (WHRDs) in enhancing their safety and security, particularly those facing significant risks due to their work or operating in insecure environments. These subgrants offer funding opportunities ranging from USD 5,000 to USD 15,000 per proposal, with the activities to be carried out and reported by June 30, 2024. The focus is on WHRDs from global South countries, with special emphasis on marginalised groups and intersected identities, including LGBTQIA+, Indigenous, Afro-descendant, grassroots, racial, and sexual minority activists. The subgrants are categorised into knowledge development, policy and advocacy, and capacity and resilience building grants, intended to support research, advocacy, training, and capacity-building projects that contribute to the safety and well-being of WHRDs and their communities.
Interested parties can apply through the online application process outlined in the provided link below. Read More Here
---
Public Diplomacy Small Grants Program - Japan
The U.S. Embassy in Tokyo, Japan, Public Affairs Section, announced the Public Diplomacy Small Grants Program for Fiscal Year 2024.
Purpose of Small Grants – includes Human Rights:
PAS Tokyo invites proposals for programs that strengthen cultural ties between the U.S. and Japan through cultural and exchange programming that highlights shared values and promotes bilateral cooperation. All programs must include an American cultural element, or connection with American expert/s, organisation/s, or institution/s in a specific field that will promote an increased understanding of U.S. policy and perspectives.
Deadline Date: September 30, 2024
Grant Size: $10,000 to $100,000
---
Applications open for PDS Small Grants Program - India
The U.S. Consulate General Chennai's Public Diplomacy section (PD Chennai) is inviting non-profit organisations to apply for its PD Small Grants Program, aiming to strengthen bilateral and regional ties through diverse public diplomacy initiatives. Examples of eligible programs include academic lectures, U.S. expert participation in events, projects showcasing U.S. models, and creative projects advancing PD Chennai's priority areas. The program emphasises themes such as Global Threats (e.g., human trafficking, climate change), Economic Prosperity (entrepreneurship, education), Regional Security (U.S.-India partnership, cybersecurity), and Shared Democratic Values (human rights advocacy, gender-based violence awareness, press freedom). The funding ranges from USD 5,000 to USD 25,000, with 2-10 awards available, not exceeding a 12-month project period. Interested organisations can submit applications that align with the outlined priorities.
Deadline Date: February 28, 2024
---
Direct Aid Program 2023-24 (India)
The Direct Aid Program (DAP) for 2023-24 in Kolkata aims to collaborate with partners on high-impact projects across four thematic areas. These include Education, Innovation, and Entrepreneurship, with a focus on enhancing education access for underserved communities and creating pathways between skill training and entrepreneurship. Climate Action and Environmental Conservation projects will prioritise sustainable conservation practices and self-sustaining greening initiatives. Indigenous Economic Security initiatives will support economic opportunities for indigenous people, aligning with the Australian government's commitment to indigenous rights. Gender Diversity and Women's Empowerment projects will address women's health, economic empowerment, status in communities, and combat violence against women and girls. DAP encourages innovative and sustainable ideas promoting diversity, including indigenous inclusion, LGBTQIA+ rights, and disability rights.
Deadline Date: November 17, 2023
Grant Size: up to 10 lakh INR
Read More Here
---
U.S. Embassy Rangoon Public Affairs Small Grants Competition - Myanmar
The U.S. Embassy Rangoon of the U.S. Department of State announces an open competition for organisations or individuals to submit a statement of interest (SOI) to carry out programmes to strengthen the cultural ties between the U.S. and Myanmar through cultural programming that highlights shared values and promotes bilateral cooperation.
All programs must include an American cultural element, or connection with American expert/s, organisation/s, or institution/s in a specific field that will promote an increased understanding of U.S. policy and perspectives.
Priority Program Areas
Priority will be given to proposals that address one or more of the following program areas:
U.S.–Myanmar Bilateral Relationship
Supporting Inclusive & Diverse Society
Education & Culture
Media Literacy, Independent Media & Press Freedom
Deadline Date: September 15, 2024
Grant Size: $5,000 to $99,999 (most about $25,000)
---
Call for Proposals to support Engagement of Non-profit Organisations working in Central Asian States
The International Centre for Migration Policy Development (ICMPD) has announced a call for proposals to support the engagement of non-profit organisations working in the border areas of the Central Asian states in the implementation of initiatives for the benefit of the border communities.
The Border Management Programme in Central Asia Phase 10 (BOMCA 10) is a long-lasting leading initiative funded by the European Union in the region.
The 2nd call for proposals is released as part of the BOMCA 10 Component 4 aimed at the improvement of cross-border cooperation for better living conditions in border areas through local economic development, with a focus on human rights, gender equality and support to vulnerable groups.
Deadline Date: November 19, 2023
Grant Size: $45,000 to $55,000

---
Grant Assistance for Grassroots Human Security Projects (GGP) in Pakistan
The Embassy of Japan in Pakistan is currently accepting applications for the Grant Assistance for Grassroots Human Security Projects (GGP) to support small-scale development projects, which aim to improve the social well-being of the people at the grassroots level. Priority is given to the following sectors:
Basic education (pre-school to class eight, and adult literacy)
Primary health (includes population welfare / reproductive health)
Vocational training/Skill development
Special education (education/training for the Handicapped, Orphanages, etc.)
Agriculture (irrigation system.)
Public welfare/Basic Infrastructure (drinking water supply, sanitation, road, bridges, electricity, etc.)
Environment
Please note that Priority would be given to WID projects (i.e. projects that specifically target women as direct beneficiaries).
Notice: The GGP does not provide support to religious activities, research projects, legal assistance, and high-tech medical projects.
Deadline Date: Ongoing
Grant Size: $10,000 to $100,000
Read More Here
---
𝗖𝗮𝗹𝗹 𝗳𝗼𝗿 𝗣𝗿𝗼𝗽𝗼𝘀𝗮𝗹𝘀 𝗶𝗻 𝗧𝗵𝗮𝗶𝗹𝗮𝗻𝗱, 𝗟𝗮𝗼𝘀, 𝗮𝗻𝗱 𝗖𝗮𝗺𝗯𝗼𝗱𝗶𝗮 𝗳𝗼𝗿 𝘁𝗵𝗲 𝗗𝘂𝘁𝗰𝗵 𝗛𝘂𝗺𝗮𝗻 𝗥𝗶𝗴𝗵𝘁𝘀 𝗙𝘂𝗻𝗱 𝟮𝟬𝟮𝟰!
The Embassy of the Kingdom of the Netherlands invites eligible applicants active in Thailand, Laos, and Cambodia to participate in the call for project proposals, for projects to be implemented with the support from the 𝗗𝘂𝘁𝗰𝗵 𝗛𝘂𝗺𝗮𝗻 𝗥𝗶𝗴𝗵𝘁𝘀 𝗙𝘂𝗻𝗱. The objective of the Human Rights Fund is to strengthen the role and position of civil society while supporting and strengthening human rights, democratic development, and the promotion of the (international) legal order and the rule of law.
Selected projects can start from March 2024 onwards and have a duration of a maximum of four years.
There is no minimum or maximum amount, but projects between 50.000 EUR and 80.000 EUR are encouraged.
Deadline: 𝟮𝟵 𝗗𝗲𝗰𝗲𝗺𝗯𝗲𝗿 𝟮𝟬𝟮𝟯
𝗣𝗹𝗲𝗮𝘀𝗲 𝗻𝗼𝘁𝗲: the link to the application form is on the bottom of the 2nd page of the Call for Proposals.
Read More Here
---
Direct Aid Program 2023-24 (India)
The Direct Aid Program (DAP) is a flexible small grants program funded by the Australian Government and managed through the Department of Foreign Affairs & Trade (DFAT) overseas posts. DAP projects should promote a distinctive and positive image of Australia.
To fund activities that have a direct, practical, and immediate impact, including capacity-building programs in the areas of governance and human rights engagement.
They will favourably consider:
projects that incorporate gender inclusion (including LGBTQIA+) and/or disability inclusion
projects that provide educational or occupational/skills training, particularly in STEM
projects that enhance cultural exchanges and people-to-people links between India and Australia
Deadline Date: December 15, 2023
Grant Size: $10,000 to $100,000
---
Open call for Small Project Proposals (Indonesia and Timor-Leste)
Projects aligning with the thematic focus areas of the South East Asia Strategy 2023-2026 and/or the human rights priorities outlined in the Guidelines on Human Rights 2021-2024 will be considered for support. These areas include:
Protection of Minorities and Vulnerable Groups: Projects benefiting women and disadvantaged groups (e.g., persons with disabilities, linguistic, religious, and ethnic minorities, migrants, forcibly displaced persons, and children) are encouraged to apply.
Freedom of Expression: Support for the protection and recognition of human rights defenders, media workers, and the press, as well as the realisation of human rights through peaceful protests and freedom of expression in the digital space. Promote democracy.
Abolition of the Death Penalty: Support organizations and actors working to abolish the death penalty.
Prevention of Torture and Ill-Treatment: Strengthen civil-society actors working to ensure compliance with the ban on torture and support the monitoring of places of detention.
DeadlineDate: November 30, 2023
Grant Size: minimum 15,000 CHF
Read More Here
---
Australian High Commission Islamabad: Direct Aid Program

DEADLINE: 19 November 2023
Application Process:
Who can apply for Direct Aid Program (DAP) funding?
Funding is available on a not-for-profit basis to community groups, NGOs, and other entities registered in Pakistan.
There is no minimum amount that a single DAP project can receive but the maximum is AUD 60,000 over the life of the project. Projects of a lower value (up to AUD 40,000) are highly encouraged.
DAP partners are encouraged to contribute to at least 25 percent of the total project cost. Activities can run up to a maximum of two years. The preferred and priority sectors for DAP projects this year are climate change and gender. DAP projects engage a wide range of partners including community groups, non-government organisations, educational institutions, and local governments.
The online application form can be found here
If you have any questions while completing your application:
Please contact us at +92 51 835 5500 or at DAP.Islamabad@dfat.gov.au during business hours. Make sure to include your application number in your email subject. Read More Here
---
APRRN MEMBER JOB VACANCIES
YICF is recruiting an Executive Director:
YICF is seeking a full-time, paid role as Executive Director to lead us into an exciting chapter of change and growth. YICF is looking for someone who's passionate about education and youth development with some experience in education program/school management.
As the Executive Director, you will:
Be part of a mission-driven, multicultural team
Design and direct strategic partnerships and sustainable model that opens brighter futures for refugees and Indonesians through education
Gain unique experience in a locally rooted, globally connected social organization that provides learning opportunities for refugees
Desired start: January 2024
Application Deadline: November 25, 2023
Must be based in Jakarta and able to commute regularly to Roshan facility in Mampang, South Jakarta.
To learn more / apply, email your CV and cover letter to: hr@yicf.org
Find more information here: https://www.yicf.org/jobs
Subscribe to our newsletter
Keep up to date with our work and the work of our members in this region