APRRN Urges Pakistan Not to Deport Afghans Seeking Safety within its Borders
13 October 2023
APRRN URGENT STATEMENT: APRRN Urges Pakistan Not to Deport Afghans Seeking Safety within its Borders
The Asia Pacific Refugee Rights Network (APRRN) is extremely concerned by the Pakistani government's announcement[1] that all undocumented asylum seekers, including an estimated 1.7 million Afghan nationals living in Pakistan, must leave before 1st November voluntarily, or face deportation. This has led to arrests, detentions and evictions spreading fear amongst Afghans and other refugees in Pakistan. We call for the immediate cessation of this policy to protect the rights of people seeking asylum and provide access to timely registration.
APRRN recognises Pakistan's significant role in hosting Afghan refugees over the last 40 years and appeals to Pakistan to honour its obligation of non-refoulement[2] under international law.
"Afghan women, men, and children seeking safety and protection in Pakistan should not be collectively punished by being forced to return to a real danger of persecution, in a country expecting a severe humanitarian crisis during the next winter months," said APRRN's Co-Secretary General, Klaus Dik Nielsen.
We note that there is currently no national mechanism available for Afghan refugees who have arrived in Pakistan to register, state their fears of persecution, and apply for protection. In accordance with the 1993 Cooperation Agreement between the Government of Pakistan and the United Nations High Commissioner for Refugees (UNHCR) [3], the UN agency may register refugees on behalf of the Government of Pakistan. However, most arrivals since 2021 have not been issued with UNHCR cards and struggle to extend their entry visas in Pakistan as they wait to be processed[4]. As national NGOs, on behalf of UNHCR, have stepped in to register new arrivals wishing to seek asylum, we ask the government of Pakistan to ensure these undocumented men, women, and children are offered dignity and protection.
APRRN welcomes Pakistan´s 10th October Ministry of States and Frontier Regions notification that Afghan refugees with Proof of Registration (PoR) and Afghan Citizen Cards (ACC) would not be forcibly repatriated. This notification does not apply to those refugees from Afghanistan who arrived in Pakistan after August 2021 as none have been issued with PoR or ACC cards. We also note that the UNHCR non-return advisory for Afghanistan of August 2021 remains in place. APRRN is extremely concerned for the safety of those refugees in the wake of direct and targeted threats or persecution and who lack access to any support or reasonable pathways to safety.
APRRN requests the government of Pakistan to ensure the human rights of Afghans in its territory are upheld. This must include the right not to be returned to Afghanistan where a person has articulated a credible fear of persecution. The announced deportation of any Afghan nationals expressing fear of persecution would violate the principle of non-refoulement. Pakistan's non-refoulement obligations are also derived from the Convention Against Torture and Other Cruel Inhuman or Degrading Treatment or Punishment, and the International Covenant on Civil and Political Rights, amongst others.
APRRN also calls upon the Pakistani government to observe the recent decision of the Islamabad High Court in Azizi Vs the State which states that the Pakistani government should allow Afghan refugees to voluntarily report to authorities on arrival, allow registration with UNHCR, and not detain those refugees whilst their applications are pending.
APRRN calls on the government of Pakistan to revisit the announcement in view of the potential threats to life and safety that forced return would pose to Afghan nationals. We are also concerned of the real possibility of a humanitarian crisis for those forcibly returned during these winter months, as well as for the communities receiving them.
APRRN encourages the government of Pakistan to consult with national, regional and international stakeholders in devising future steps for peaceful and sustainable solutions in response to situations of displacement.
APRRN urgently calls for:
Non-refoulement: Pakistan, to uphold its obligations to protect Afghan refugees in its territory, ensuring that no forced returns to Afghanistan take place, regardless of documentation status.
Registration: Rather than expelling undocumented or unregistered Afghans from Pakistan, strategies must be put in place to ensure that people fleeing Afghanistan have reasonable and timely access to registration processes, including the opportunity to state their claim to international protection.
Furthermore, the situation in Pakistan would be further aided by the following:
Legal Status: Pakistani authorities should work towards regularising the legal status of Afghan refugees to ensure their protection and rights.
Responsibility Sharing: The international community should scale up its support to the Pakistani government as host of Afghan refugees, including adequate funding to enable access to education, healthcare, basic needs and livelihoods.
Resettlement: We urge governments to increase their refugee admission from Pakistan and urgently activate their resettlement programmes and enable better access for Afghan refugees to legal routes to safety.
For further information or comment, please contact Klaus Dik Nielsen Co-Secretary General, APRRN, Email: sg.klaus@aprrn.org
The Asia Pacific Refugee Rights Network (APRRN) is a network of over 250 civil society organisations and individuals from 30 countries. We are committed to protecting and promoting the rights of refugees and other vulnerable groups on the move in the Asia Pacific region.
Recommended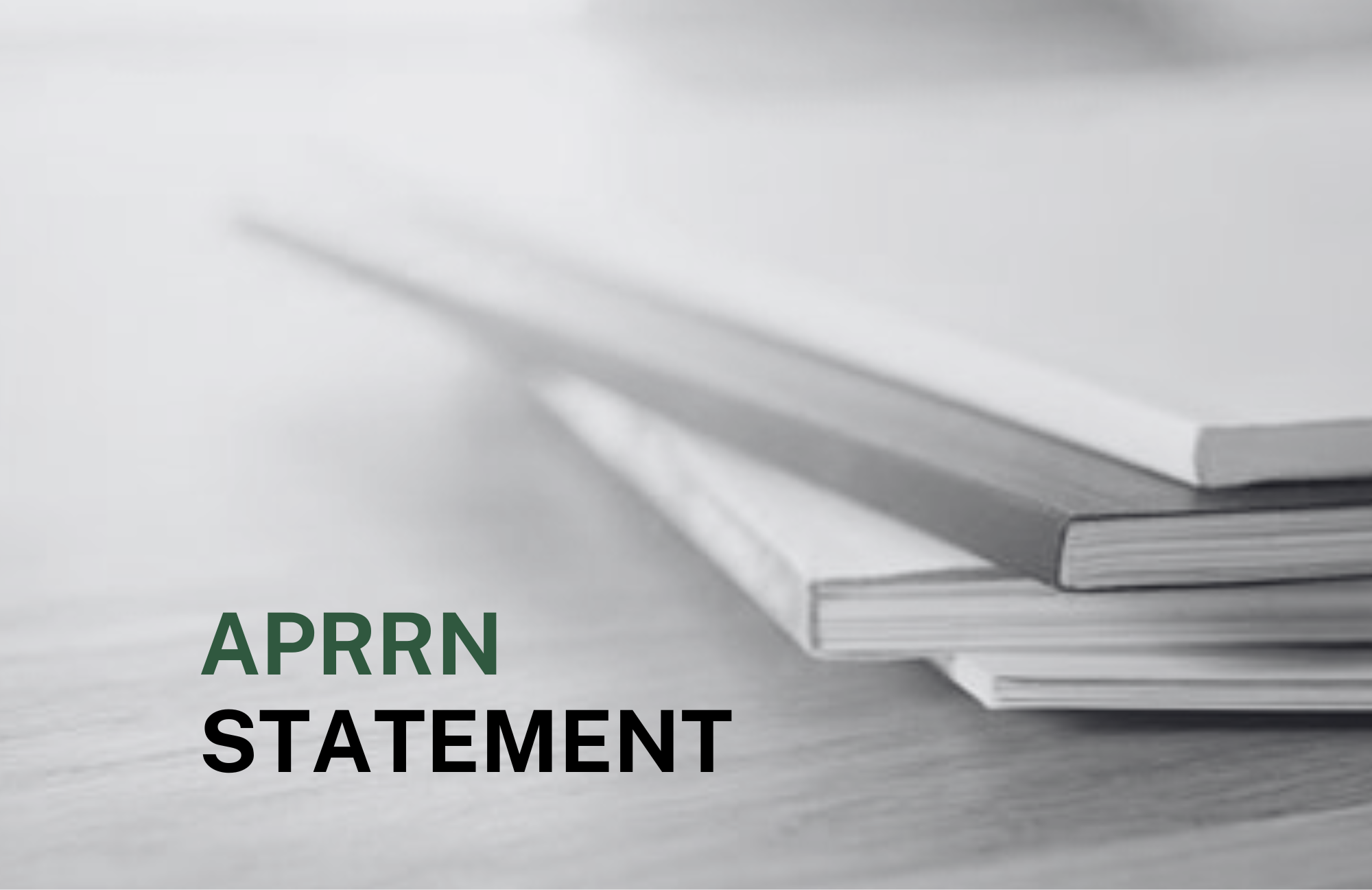 DURABLE SOLUTIONS
Nov. 30, 2023
Statements Delivered in the High-Level Meeting
In the face of one of the most pressing humanitarian crises of our time - the plight of Rohingya refugees - the Asia Pacific Refugee Rights Network (APRRN) recognises the crucial role played by Rohingya refugee-led organisations (RRLOs). This preface introduces a series of impactful statements addressing the imperative need for acknowledging and empowering RRLOs in building resilience and seeking sustainable solutions that were delivered at the High-Level Meeting on Rohingya Refugees held on 17th October 2023 in Bangkok, Thailand.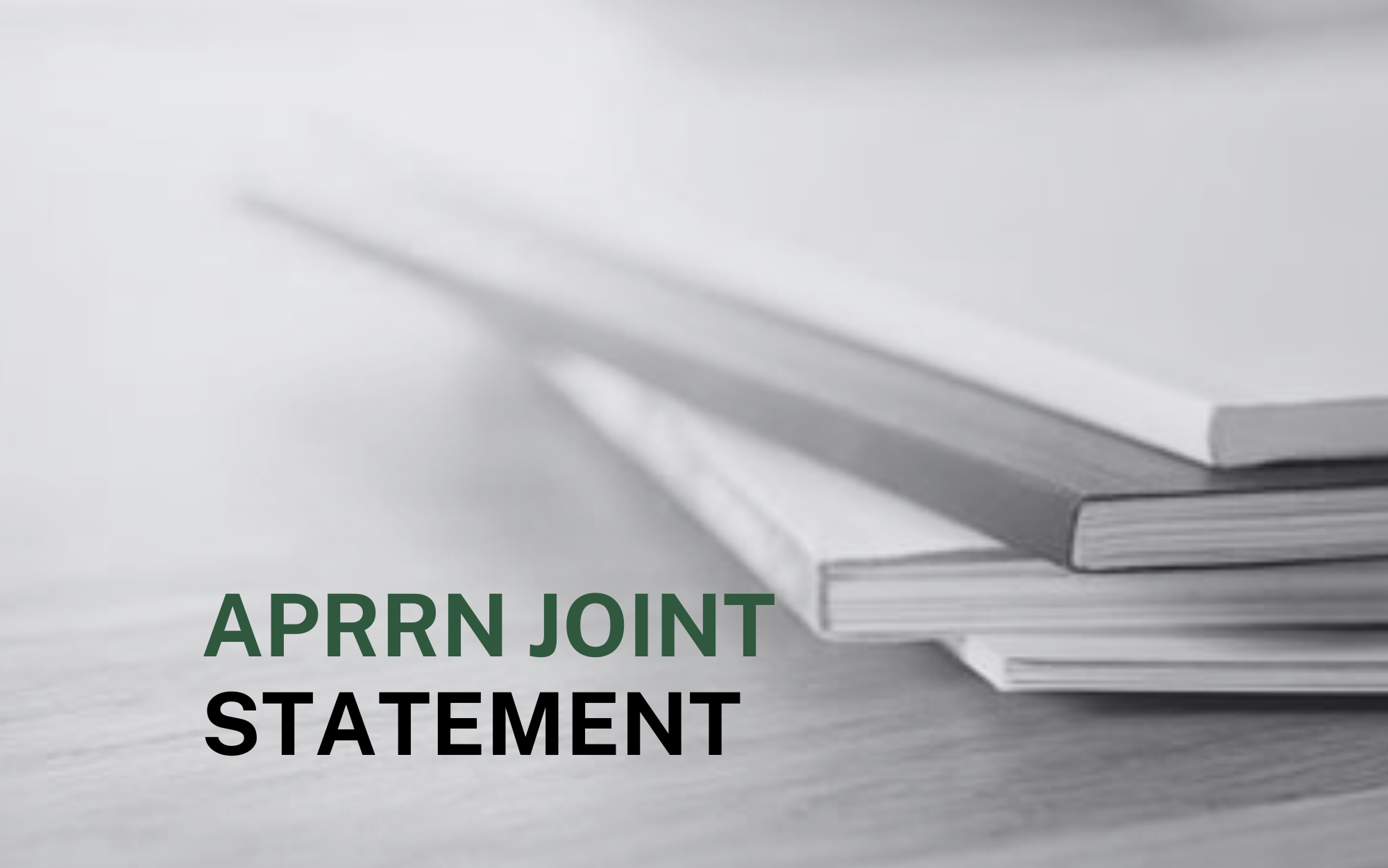 DURABLE SOLUTIONS
Nov. 29, 2023
Refugees and Migrants as Actors of Development: Bringing and amplifying migrants' and refugees' voices in the population and development discourse
On November 17, 2023, the Asia Pacific Refugee Rights Network (APRRN) and the Asia Pacific Mission for Migrants (APMM) organised a 75-minute side event entitled "Migrants and refugees as actors of development: Bringing and amplifying migrants and refugees' voice in the population and development discourse." The side event was organised during the 7th Asia Pacific Population Conference (7APPC) held in the United Nations Building in Bangkok, Thailand.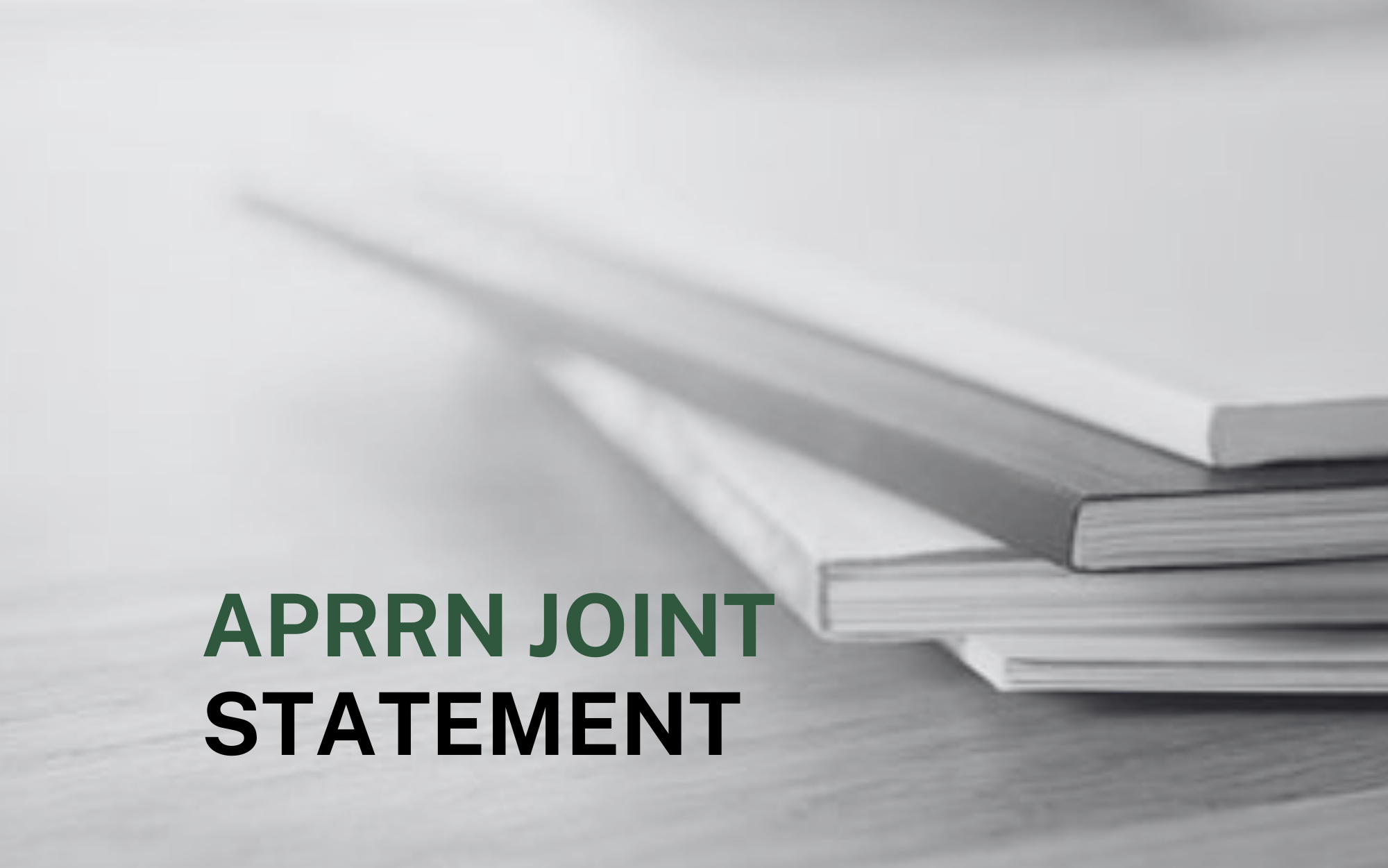 DURABLE SOLUTIONS
Sept. 25, 2023
Addressing the Issues of Rohingya Detention and Human Rights Violations in India at G20
According to India's Ministry of Home Affairs (MHA), there are around 40,000 Rohingya refugees in India with approximately 18,000 registered with the UN High Commissioner for Refugees (UNHCR).1 The Indian state has historically welcomed refugees from different countries and communities. However, during the genocidal violence experienced by Rohingyas in 2017, the Minister of State for Home Affairs in India issued a directive to state governments asking them to identify all "illegal immigrants" within their respective borders, for deportation.