URGENT STATEMENT: Malaysia Must Stop the Planned Deportation of Myanmar Nationals and Allow Those Currently Detained Immediate Access to UNHCR
24 October 2022
The Asia Pacific Refugee Rights Network (APRRN) joins the Malaysian Advisory Group on Myanmar, UNHCR, and others, raising the alarm about the recent deportations of hundreds of Myanmar nationals from Malaysia to Myanmar. APRRN strongly urges the Government of Malaysia to immediately halt any deportation to Myanmar for those who may be at risk of harm and facilitate UNHCR access to all detainees scheduled for deportation to allow a proper assessment of risk on return on Myanmar. Hafsar Tameesuddin, Chair of APRRN, and a former Rohingya refugee previously resident in Malaysia, stated: "It is utterly disappointing to see that the Malaysian government has failed again to uphold the human rights of asylum seekers and refugees from Myanmar; forcing them to return to a country they had escaped with the fear of persecution is unacceptable and unjust. We urge the Government of Malaysia to uphold the human rights of all asylum seekers and refugees."
In the past month alone, Malaysia has deported 299 Myanmar nationals to Myanmar; 149 on 22 September and 150 on 6 October 2022. 1 Media reports indicate that six of those deported in October were defectors from the Myanmar military and were arrested upon arrival in Myanmar, imprisoned, and may face capital punishment. The Malaysian immigration department has further announced its intention to deport more Myanmar nationals despite the risk of arrest faced by many upon return.
Plans for the deportations were first announced by the Myanmar Embassy in Malaysia in a letter published on 2 September 2022 on its Facebook Page. In that letter, Myanmar's embassy stated that it had been invited by senior Malaysian immigration officials, including one deputy director,2 to discuss the deportation of detained Myanmar nationals.
The individuals at continuing risk of deportation may also include those remaining from a larger group of 1,200 Myanmar men, women, and children, of whom 1,086 individuals were deported to Myanmar in 2021 in violation of a Malaysian High Court Order issued on 23 February 2021, and despite concerns raised jointly on 19 February 2021 by the UN Special Rapporteur on torture, the UN Working Group on Arbitrary Detention, and the Special Rapporteur on the human rights of migrants.
Malaysia's recent failure to provide protection to refugees betrays a proud history of providing sanctuary to hundreds of thousands of persons — from the Philippines, Indochina, and Myanmar, as well as a diversity of other persons at risk of harm — in cooperation with UNHCR. Because of this historical commitment to refugee protection, it has undoubtedly helped to save many thousands of lives. Malaysia should be commended for this history, but it must not now tarnish that record with its current actions. Malaysia, as a Member of ASEAN, has adopted the ASEAN Human Rights Declaration recognizing a right to seek and receive asylum (Art. 16) and protection from torture or cruel, inhuman, or degrading treatment or punishment (Art. 14). Malaysia has also been a Member of the Asian-African Legal Consultative Organization (AALCO) since 1970 and has repeatedly recognized the non-refoulement obligation in that context.3 The Courts of Malaysia have consistently recognized Malaysia's obligations to refugees and people seeking asylum on its territory.4 The continuing refusal to permit UNHCR access to detainees, the deportation of Myanmar nationals at real risk of suffering human rights violations at the hands of the Myanmar Junta, and cooperation with that same Junta as evinced by the Myanmar Embassy Facebook page, represent gravely retrograde steps.
The series of deportations to Myanmar come just one year after Malaysia was elected to the Human Rights Council, where its representative just weeks ago listened to the UN Special Rapporteur on the human rights situation in Myanmar.5 The international community, including the UN Human Rights Council, the UN-mandated Independent Investigating Mechanism for Myanmar (IIMM), and several members of the Association of Southeast Asian Nations, including Malaysia, have been clear about the conditions in Myanmar: increasing levels of violence and serious human rights abuses, directed and perpetrated by the military junta, against pro-democracy activists, former parliamentarians, human rights campaigners, protesters, and other vulnerable groups. Sending detained men, women, and children in need of protection to a country ruled by the perpetrators responsible for one of the world's worst humanitarian and human rights crises will greatly compromise their safety and security, and will tarnish Malaysia's international reputation.
APRRN calls on the Malaysian Government to:
Allow immediate and unhindered access to UNHCR to all persons in need of protection, especially those detained or scheduled for deportation, to verify the status of detainees, assess claims for asylum, and ensure that the return of any individual to Myanmar is safe, dignified, and voluntary (agreed to through informed consent).

Immediately cease all deportations of Myanmar nationals who have not had access to UNHCR and fair consideration of any asylum claim.
-END-
Contact
Asia Pacific Refugee Right Network (APRRN)
Hafsar Tameesuddin, Chair, APRRN, Email: chair@aprrn.org
Lilianne Fan, Chair, Rohingya Working Group, APRRN, Email: lilianne.fan@gmail.com
1 The Embassy of Myanmar in Kuala Lumpur also shared photos about a third deportation on 20 October 2022 on its Facebook Page.
2 In the photos posted by the Myanmar Embassy, Jafri Bin Embok Taha, Deputy Director General (Operations) and Nor Azizah Binti Mohamad, Detention and Depot Management Division, are seen.
3 Asian-African Legal Consultative Organization (AALCO), Bangkok Principles on the Status and Treatment of Refugees ("Bangkok Principles"), 31 December 1966.
4 This includes refugee and asylum-seeking children, for example, in: In the Matter of an Application of Habeas Corpus by the Applicants, Criminal Application No: KA-44-81-09/2018; and generally, for example, in: Mohamad Huson v. Public Prosecutor, Alor Setar High Court Criminal Revision No KA-44-23-07/2020.
5 With 1.3 million internally displaced people, 28,000 destroyed homes, villages burned to the ground, more than 2,300 civilians killed, and a looming food crisis, Special Rapporteur, Tom Andrews, stated, "Let me be frank: the people of Myanmar … are frustrated and angered by Member States that are working to prop up this illegal and brutal military junta with funding, trade, weapons, and a veneer of legitimacy," adding "they are also disappointed by those nations that voice support for them, but then fail to back up their words with action".
Recommended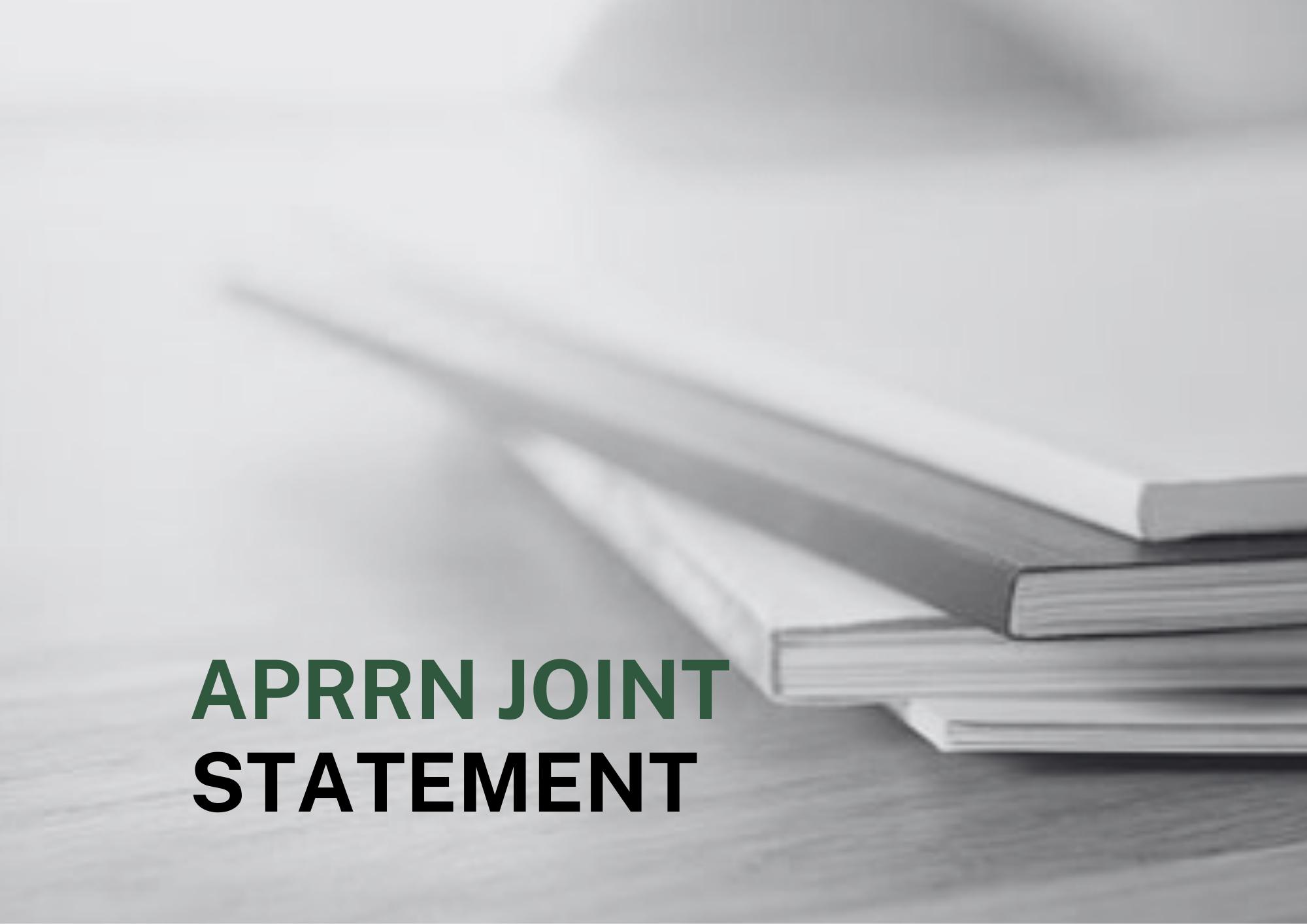 DURABLE SOLUTIONS
Sept. 25, 2023
Addressing the Issues of Rohingya Detention and Human Rights Violations in India at G20
According to India's Ministry of Home Affairs (MHA), there are around 40,000 Rohingya refugees in India with approximately 18,000 registered with the UN High Commissioner for Refugees (UNHCR).1 The Indian state has historically welcomed refugees from different countries and communities. However, during the genocidal violence experienced by Rohingyas in 2017, the Minister of State for Home Affairs in India issued a directive to state governments asking them to identify all "illegal immigrants" within their respective borders, for deportation.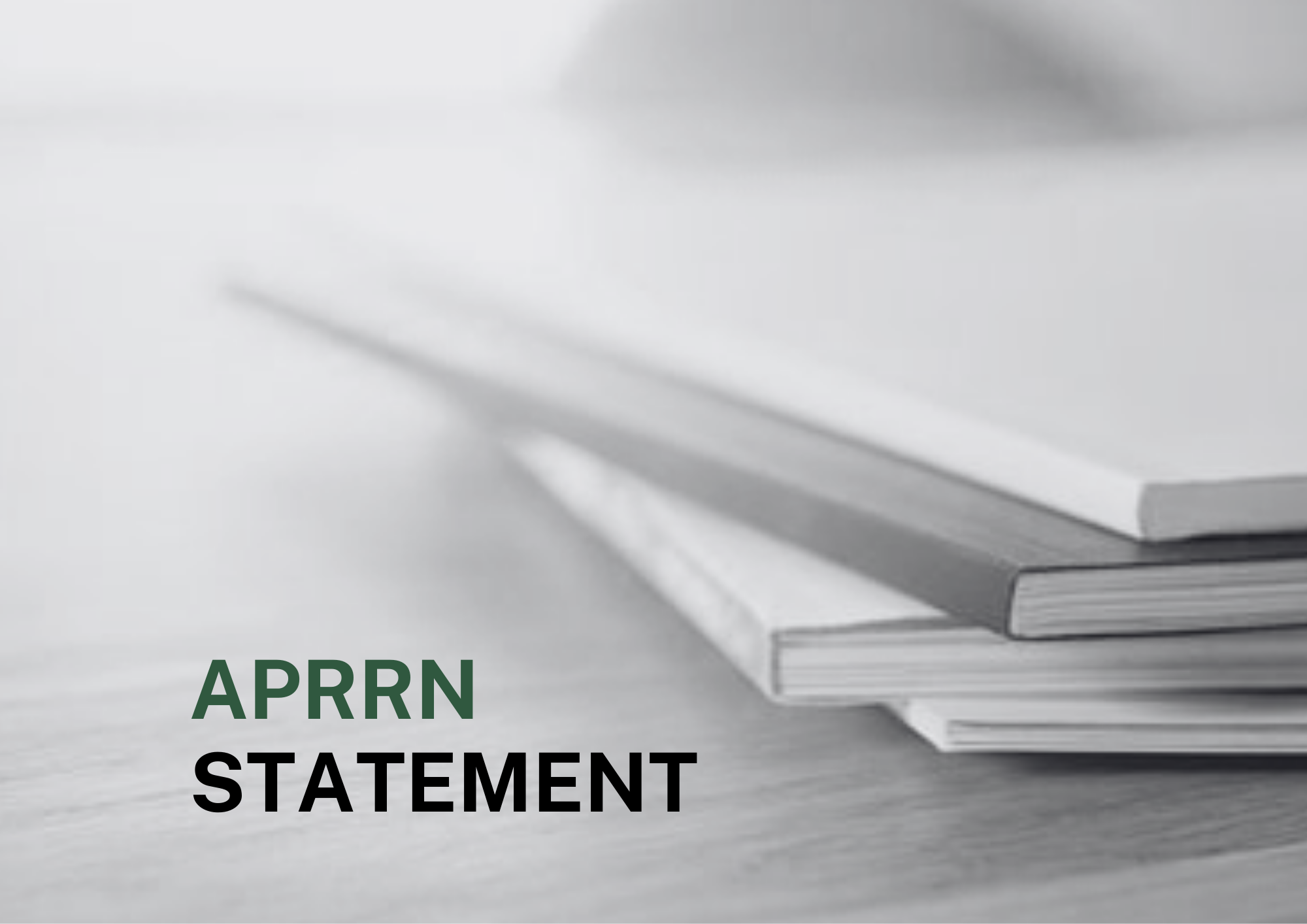 DURABLE SOLUTIONS
Oct. 22, 2020
Virtual donor conference on "Sustaining Support for the Rohingya Refugee Response"
The Asia Pacific Refugee Rights Network (APRRN) welcomes the call for a renewed commitment to sustained support for the humanitarian response and to comprehensive and sustainable solutions for Rohingya refugees and host communities across the region. While the displacement and statelessness crisis faced by the Rohingya ultimately requires a solution by Myanmar, protection, legal documentation, and access to services for Rohingya in host countries across the region are urgently needed now.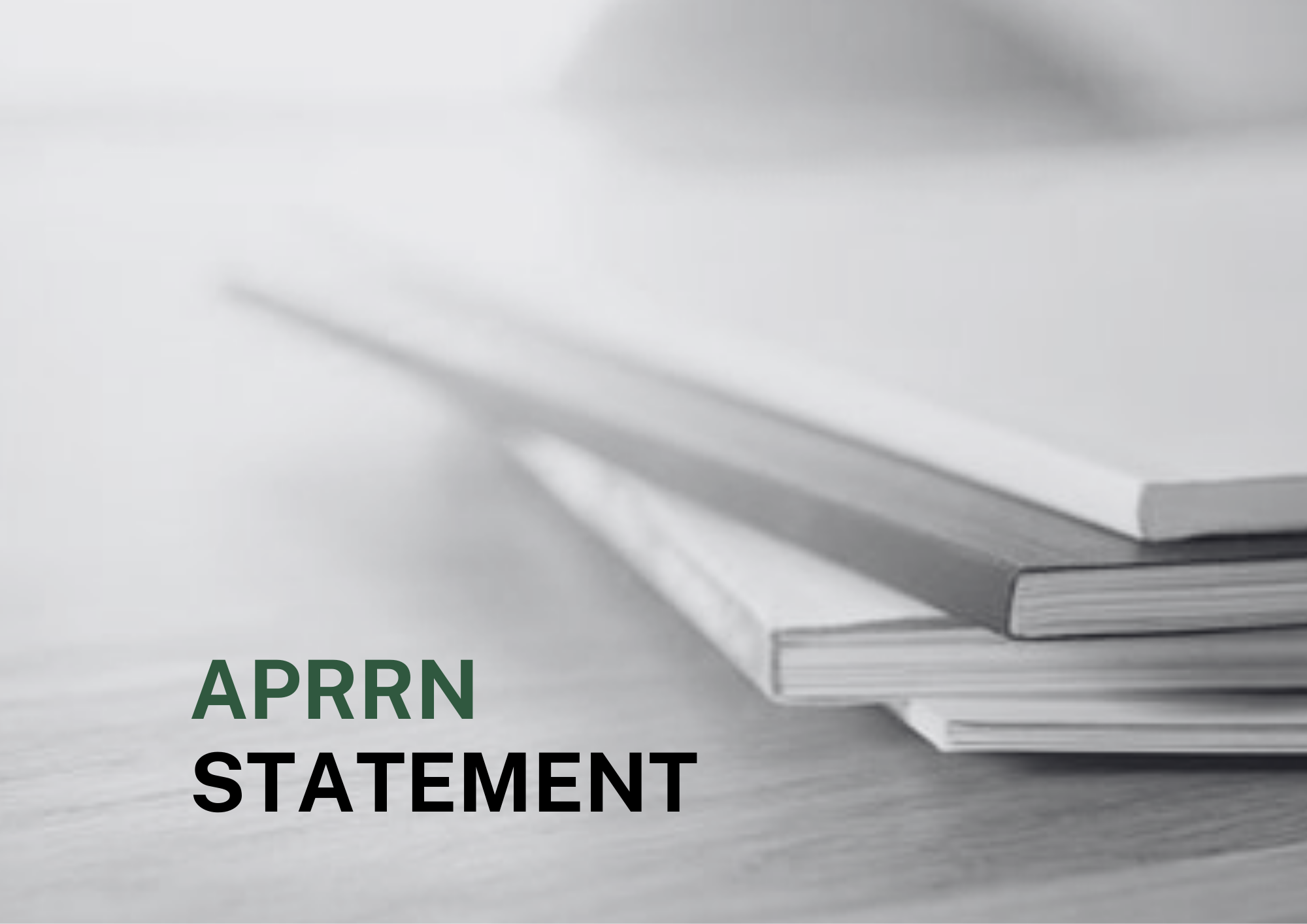 DURABLE SOLUTIONS
Aug. 1, 2023
APRRN CALLS ON THE GOVERNMENT OF INDIA TO IMMEDIATELY STOP ARBITRARY ARRESTS AND INDEFINITE DETENTION OF ROHINGYA MEN, WOMEN AND CHILDREN ACROSS INDIA
APRRN calls on the Government of India to respect the rule of law and immediately cease arbitrary arrests and indefinite detention of Rohingya refugees. APRRN condemns the recent incident on 18 July where prison authorities in Hiranagar in the Indian Union Territory of Jammu and Kashmir used excessive force when shooting teargas at a group of 269 Rohingya men, women and children who were attempting to break free, resulting in several people being injured and the death of a five-month-old child. APRRN further condemns the arrest and detainment of over 200 Rohingya refugees, including women and children, on 24 July in Uttar Pradesh.